3 photos may be added when you create your ad.
You may also subscribe to the "photos package" option which allows you to add 12 extra photos to your ad (15 photos in total).
This option is invoiced at €7 incl. taxes, to subscribe you simply need to:
Select the option on the ad validation page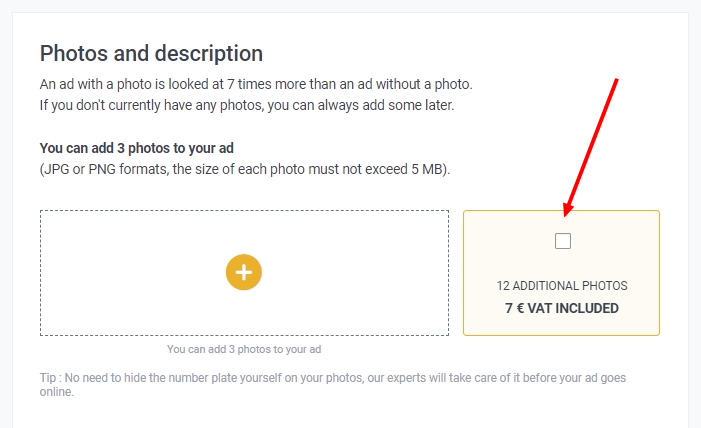 You may also subscribe to this option at a later date via your personal account, by going to the "My sales" section, then clicking on the "add/amend my photos" button.