An account is necessary for publishing ads on luxauto.lu. It will also allow you to manage your favourites and save your searches.
A "Register" button may be found on your Luxauto account log in page.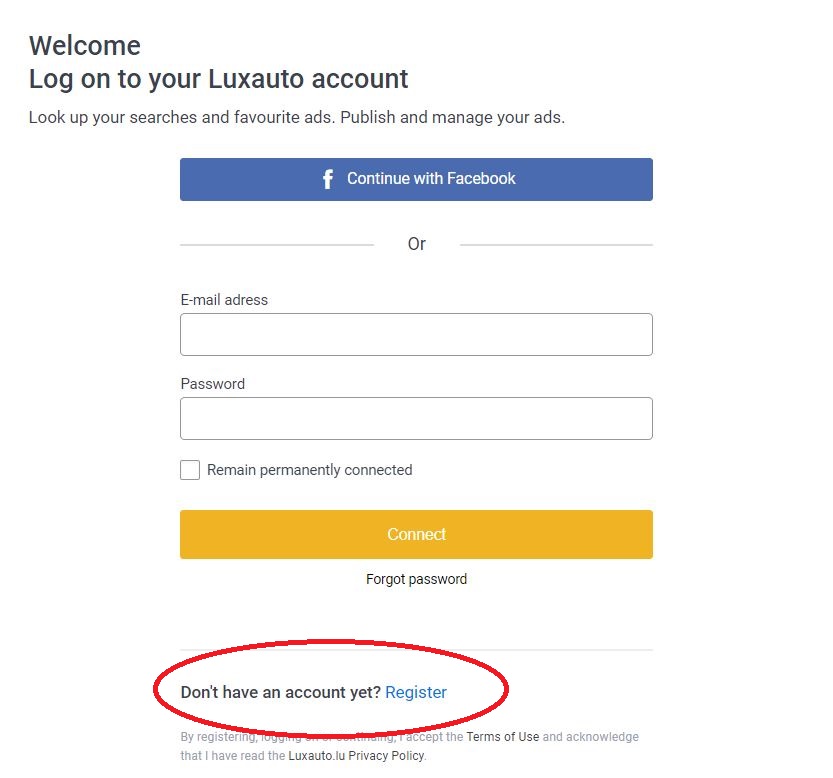 This will take you to Your account creation form, which simply needs to be completed.
When you create your new password please observe security requirements, such as ensuring your password has at least 8 characters including at least 1 lower and 1 upper case letter, 1 number and a special character.

An account confirmation notification will be sent to your email address and you can then start using your luxauto.lu account.