Once your ad has been published it may be amended at any time.

Simply go to the "my sales" section in your personal account to do this.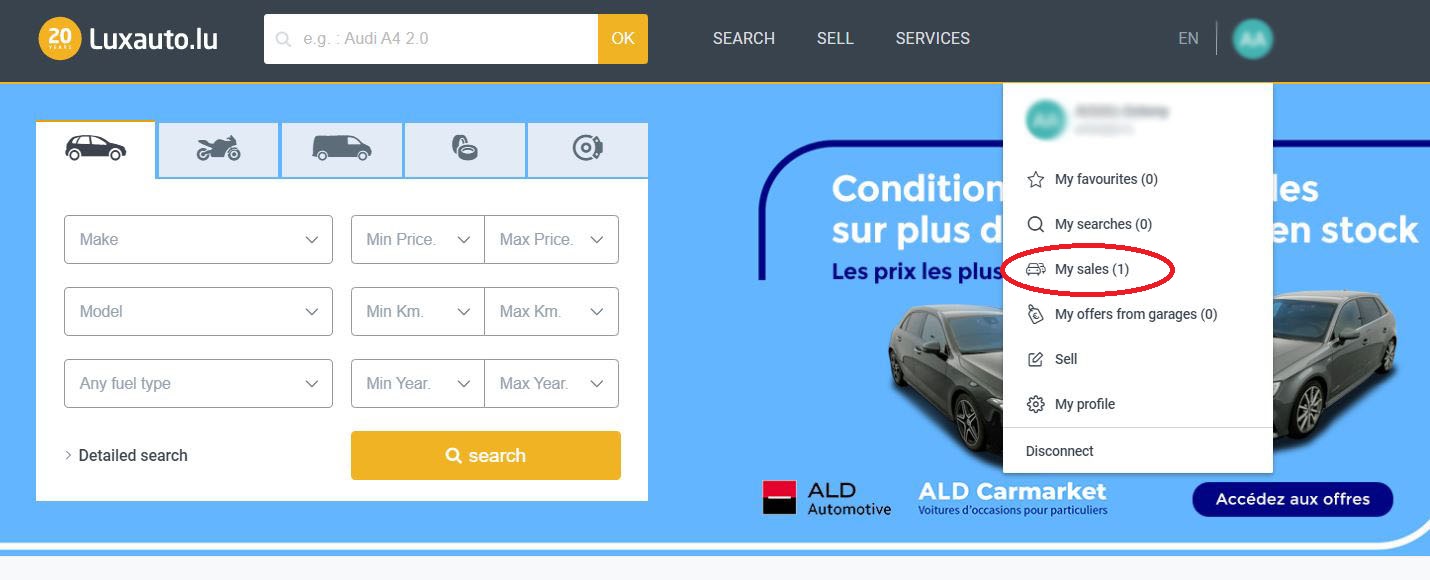 - Then click on the "amend my ad" button to the right of the ad to amend ad content (sales price, vehicle characteristics, etc.).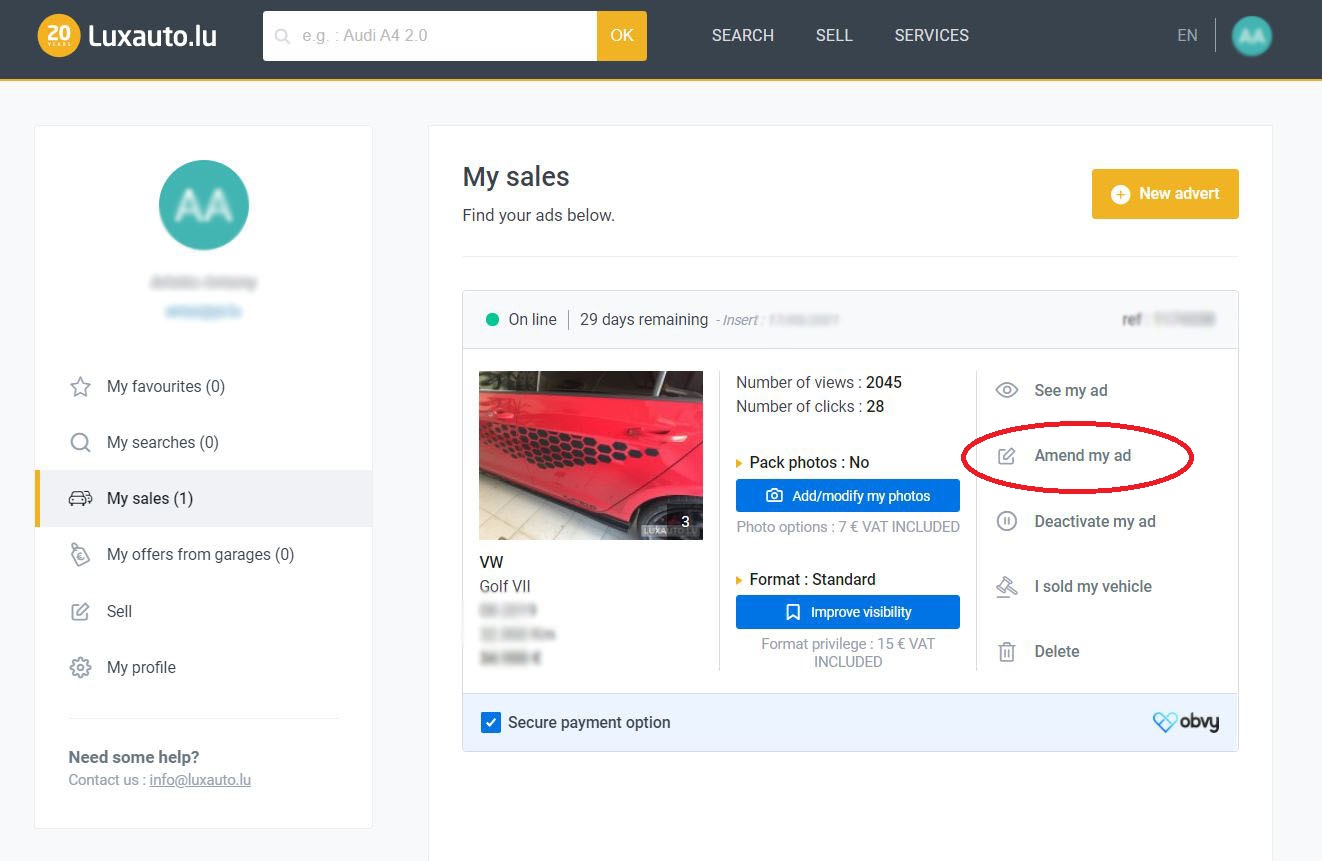 - Click on the "add/amend my photos" button if you wish to amend your ad photos.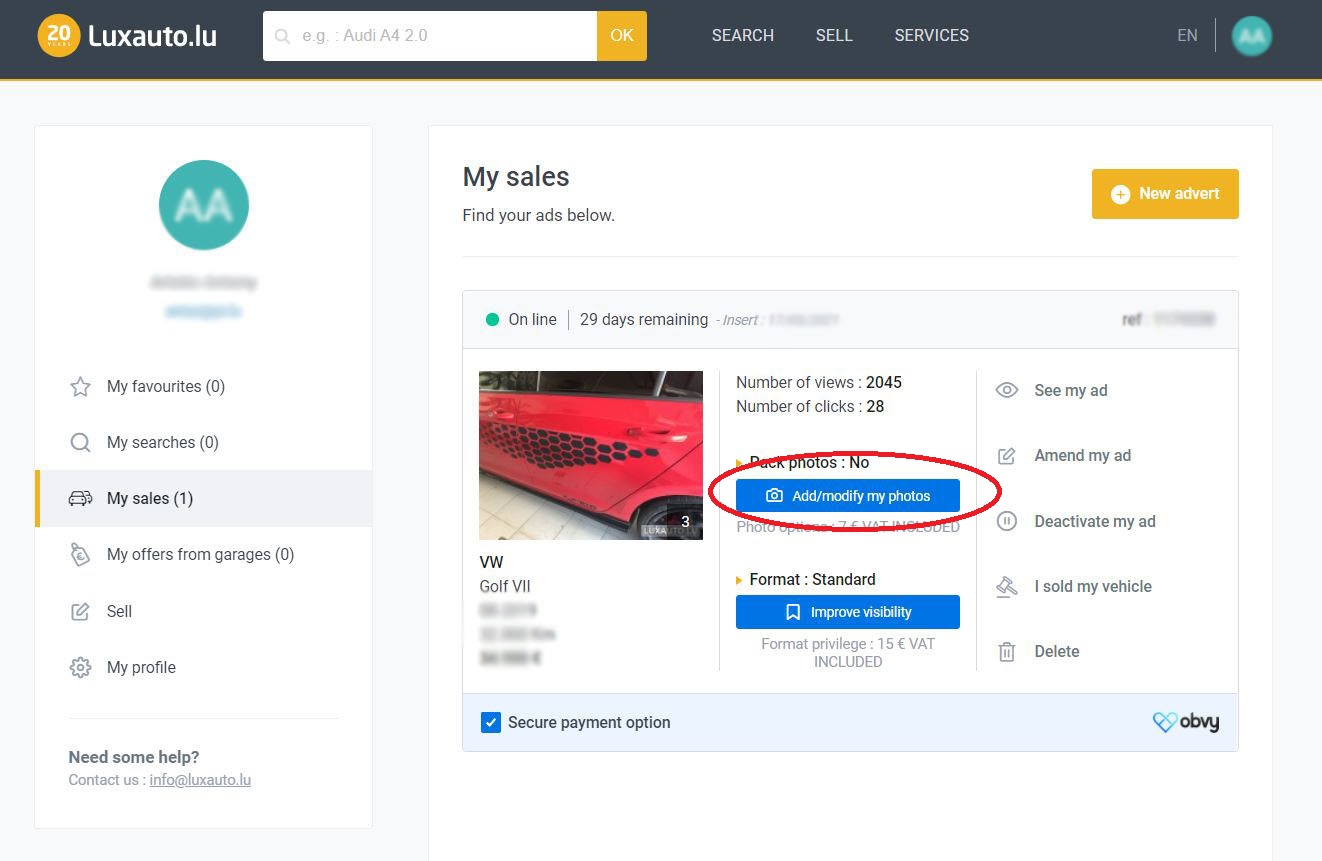 You will then be able to add, delete, amend the order of display, and subscribe to the photo package option.