Ads may be added to your favourites so you can find them easily in your personal space.
Just click on the

symbol in the results list or on the relevant ad details page.
In the list: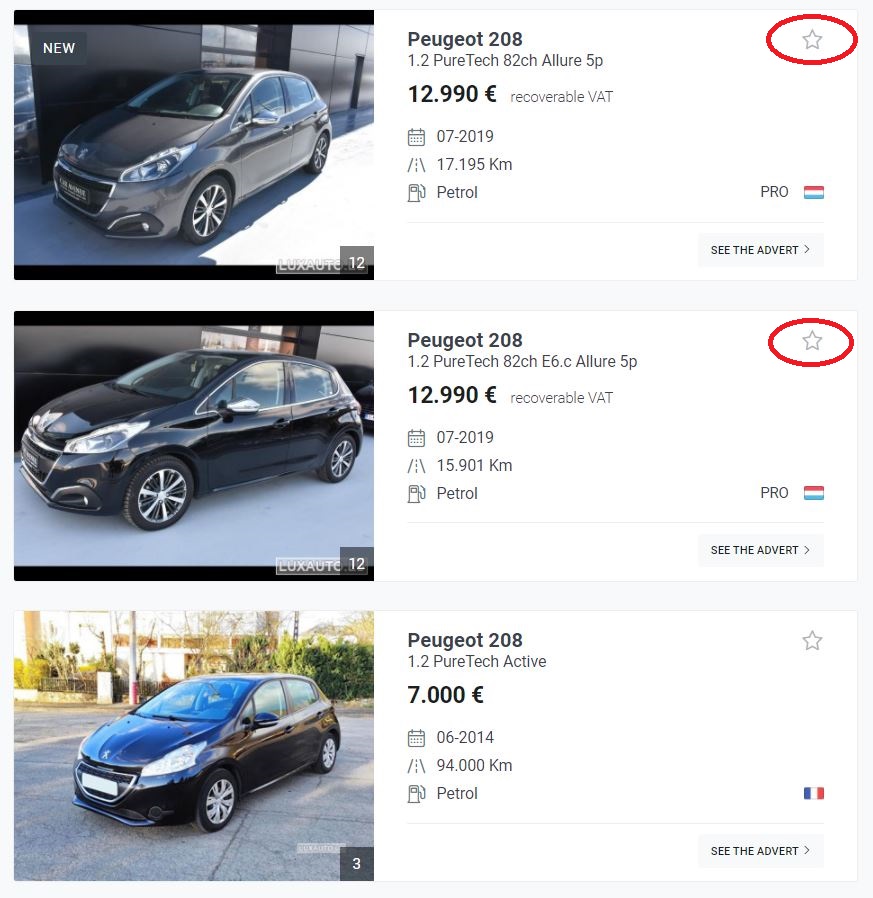 On the ad details page: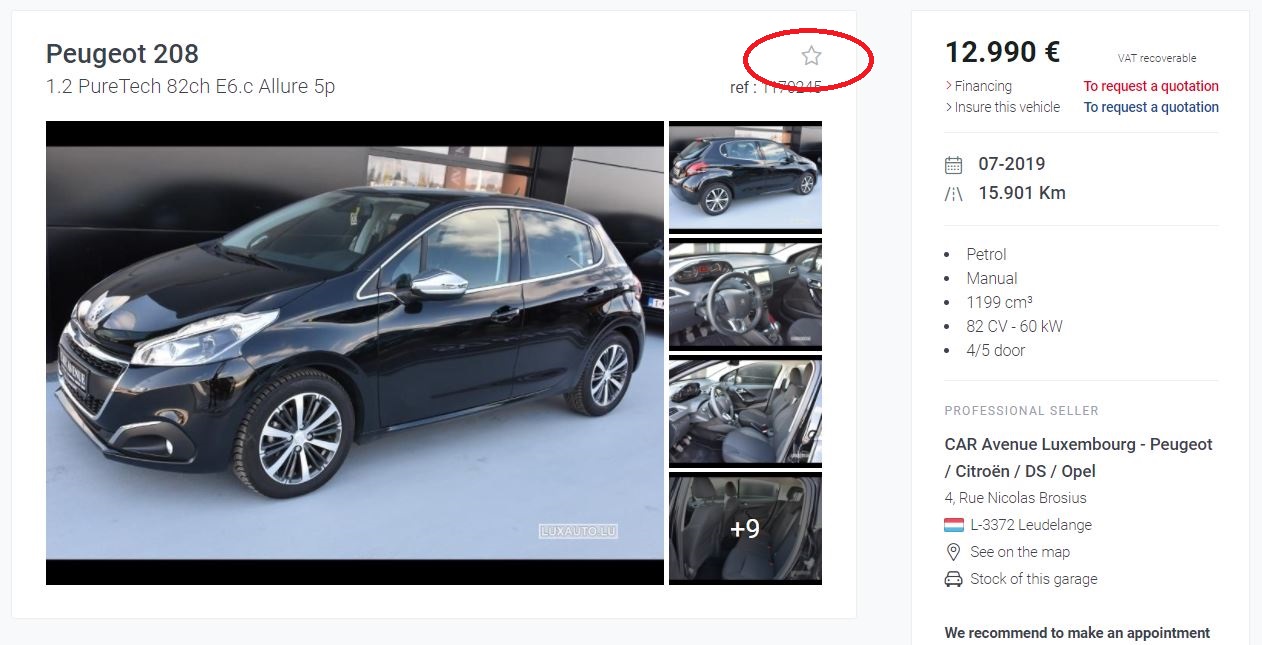 Once the ad has been added to your favourites, the icon will look like this:
Please read this article for further assistance on how to consult your favourites.